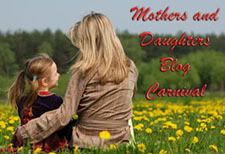 Having a dayghter is the best!
Wow! A spectacular joy, my little girl!
Whirling and twirling
Skating in socks.
Horses and flowers on a bedroom wall.
Stars on her ceiling, clouds white and blue.
Stuffed animal families of make believe.
Sweet Street cities.
Oh wonder! My darling Dear.
The world her oyster, joy her pearl.
Dresses at Easter and pumpkins in fall.
Washing her hair
The glory of youth in her heart strings.
The wonder of life the lyrics she sings.
The sweet response to her name when I call.
This actress of mine.
New characters to meet in her mind.
Bracelets, lip gloss, powders, perfume.
The look in her Fathers eyes.
The mellow dramatics we see when she cries.
Then those sweet coy little smiles
tears wiped from her eyes.
Ah, It is a marvelous thing to behold.
All those sweet secrets to be told.
Pink party favors.
Fairy tale wands.
giggles and laughter
Story book pages unfold
Sewing and cooking
lessons on how to forgive
opportunities to gain
chances to give.
All rolled into the joy
as I teach her how to live.