A sweet gift this evening from Michele at
Ripening on the vine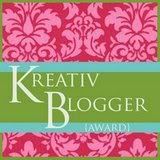 As I read on Michele's blog, the "rules" for this award are that you list 7 things that you love, link back to the person that gave you the award and pass the award on to 7 other bloggers. So here is my list of what I love and who I would like to bless with this award.
I love...
1. I adore the presence of my Abba Papa, Father God, Comforter
To bask in it throughout this life. Every moment never ever left alone.
Always His presence is with and within me. I love his character the beauty of His way, and humor and sweetness. That He means only good for me, never to do me harm.
Knowing Him , His love for me first...
I love that He pursued me
2. Oneness the Unity of mind and spirit with my best friend , my beloved my husband of 27+ years. Knowing his heart is for me and that he loved me first.
Great peace is for me in that he is a man whom loves God.
I love that he pursued me.
3. The unique beauty of each of my precious children. The people who they are becoming, the minds that are so aware and knowledgeable for their age. Hearts that tend to chose what is right. This gives me great peace that It will go well with them in their lives, whatever the battle they may face. I trust that they will like who they chose to be. Having being given the honor and privilege and tremendous responsibility to raise them in the way they should go.
They shine in each aspect. They are the force often used to hone and guide me into righteousness (right of heart attitude and mind:).
I love as in rest in the trust that God has shown in me to do so.
4. I love as in respect and fondly appreciate the unity yet the grace that afforded to those around me is means of peace with all men as far as it is possible with me. The hearts of lives around me it is my great fondness to care and LOVE the hearts of men and women (behaviors aside) boundaries yes. But the attitude of It is no wonder that they behave that way. I grieve for the hearts of others and also rejoice over them. Hurt people hurt people.
I love the hearts of those HE loves for He is my friend.
5. That kindness is power.
6. The holiness of all things He has created, respect for the people creatures the earth and all things living and created in the most amazing wonder. I love wonder having that alive within me and those that I know and am surrounded by.
7. I love humility being able to repent and it be easy in coming.
That my heart is soft and has not been hardened or embittered.
That God won in my life that he made a way of escape through Christ Jesus that I am a free woman under his covering through belief alone in Him and the truth of HIStory.

I would like to pass this award on to the following bloggers that have truly blessed me...
1.
Corey at Living and loving every minute of it!

2.
Annette at Just Annette
3.
Cupcake Momma
4.
Susie's Home made

5.
Angie at the Knightly News
6.
Bren at Pieces of Me

7.
David at Sugarloaf Mountain


You are all an encouragment to me.
I love the kindness you have offered others as well as myself.