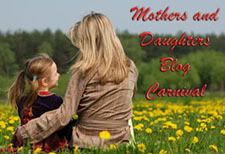 My Daughter is asleep now on the couch. She is troubled by a dream. She is feeling insecure and a bit stressed. Her and her brother for some unknown reason decided it would be an idea to throw rocks at the marble bath tub surrounds walls. "Daddy man", much to his anger, discovers the children in the act as Beauty was trying to get Dash to comply with throwing one a little higher to break the bathroom window. Now my best guess is that she saw something on a morning show or perhaps just wanted to get her brother in a heap of trouble. However Dash was too willed for her and refused. That apparently is what started the rough that brought the "dad" to the scene of the crime aforementioned.
Well I was on a long distance call with another blogger when I heard Hubby in his fury over the event and just had to excuse myself to go see what was the issue.
Does anyone else have a sweet beautiful daughter who acts out the things in her mind as if she had not a clue as to the effects or consequences. Ten might just be that golden age of development that we begin to see more of these things. A greater rift between siblings is occurring in our home and this is a great concern to me. To most folks it appears to be chalked up to being just normal stuff. I think that the delta in the intelligence between them is a real hurt to Beauty who pales intellectually (we just had all that testing for the IEP) to Dash who is also very precocious about things. It must hurt her to know that at 6 years of age her brother is just leaving her in the dust. Hubs and I try real hard to hide our amazement at that little guy and what he comes up with but everywhere we go it is noticed and folks are startled by Dash. Intellect is a doubled edge sword. Dash is boarder line genius or well into to it IQ wise. He is 6 however and he is very immature too. Beauty has strengths that are more subtle and charming. She is a very strong reader. She is an introvert by nature and must be pulled out. Avery much of a caring person about others. She has been in a lot of hot water lately though. Her heart is beautiful but it is toying with resentment and that is not good for her well being.
We as Mothers to daughters have so many concerns to address. What about a little girl who wants to marry and fantasizes about it, normal yes. My Sweet child wants to adopt.
We recently had a guest; a little boy who was the son of a nephews date. They spoke (beauty and this child) of marrying. The boy is a year younger. Beauty has had this idea of marriage for several years now. Well she came to me so cute in a very strange way, and declared.
"we are going to marry, but because he is my cousin(he is not really) we will adopt. We don't want to have our own kids because they will have 6 toes".... I sitting there with jaw lax thinking where in the world would she get this?..I sputter out well..."you are really not cousins... She chimes in..."oh well I still want to adopt my kids". She is boy crazy and has been for a while. It does concern me. I just cant say how many many times I have explained to her that she is WAY to young to be concerned with such things. She still has crushes on boys (The bad boys...arg) This terrifies me! She loves a boy with bravado. I think perhaps she needs adventure in her life.
The heart of a woman or even a girl desired adventure. We do not want to be the adventure we want to share one.
Perhaps this is where I must look to address my daughters heart.
Oh, the heart of a daughter...