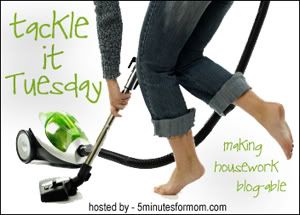 Good Morning!
Now here was a huge tackle
That the Daddy Man did this week end.
He deserves some recognition on this one!
My Morning tackle of hand stitching
(details on "A Place to Create), later.
This done while having some wonderful fellowship on the telephone.
Down loading images all the while.
The knit squares a gift form my MILove
(Thank you...)
She gave me sets and I love them stitched together to use at the stove.
I found a nice Asian $1 store yesterday is my quest to fine some bar laundry soap.
I got a few things
The knives needed a good steel wooling.
The little pads in the bag are nice.
Big pads of steel wool can get nasty and they are often then tossed and wasted these are a nice small job size
Keep your steel wool dry after use.
before, then with a bit of elbow grease (hand strength) alone walla!
Much better. These are fine steal Japanese hardened steel knifes.
Cheep knives well do not do this with them.
The metal will just get all scratched.
Picture removed showed several frames awaiting to be finished.


While at that little shop I found inexpensive frames for the kids honors.
I have been wanting to acknowledge them for the efforts.
I will frame and hang them.

Found the bar soap.
Laundry soap just ran out from that last run I made.
This clear soap is a better choice.
It has a coconut oil base.
$1.29 a bar, I grabbed 5 of them and that is a 6-8 months supply of staple for laundry soap making.
The other items have many more jobs to do than that per box.
This the remnant of the last box unpacked.
Things yet to hang and to put away.
Found these little purses to put the coin in for the kids skate party.
They each get a few tokens with the deal we purchased.
Found these $2 each.
The job with these is to put the tax information for the required 7 years into.
This job is long over due and I will enjoy the efficiency of it.
Each year just shed the oldest year and replace current finished tax documents in it.
This is important to have at hand if your needing the most important things to grab and run.
Like a fire, or natural disaster.
I am just doing it for duty sake for the wisdom of it.
Found signs for the 4 runner one each side back window and one in the very back window...
I need to fill these out.
My first takle of the day was Doves education.
Math homework to do...
Measurement is a very abstract thing.
I was inspired to give her the resorses to use as a tangable reference.
The information entered in.
We all learn differently.
Dyslexics are often left uneducated because teachers are forced and often refuse too, think outside of the box.
I love that I still do homeschooling in my own fashion.
Parents are the first teachers.
Home is the first school.
Well off to set to the next task.
Enjoy your day.