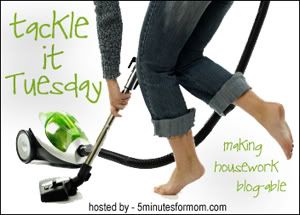 What's up?
Everything!:)
I just got home, I left at 8 it is now 2:30.
Took Dove her viola because she forgot it. As I was walking out the door got an intervention call from a mom who walked in on a young adult cutting.Then off to Bible study,
after that, a long drive to return a table.
Then a stop for a bite of lunch($5 for a cheep burger! Wow I can not believe how much it is now.) I know but I do not normally eat out
Then a longer drive to drop off the tree props I used.
Returning from the FAR>>> east I had to stop for the free produce the guy at Frys gives me. Then I got another call to manage and just now finished with a call on Dash's hearing testing being out of date (at least their record was) and I had then to call the children s clinic to get a current one faxed of course I still have to follow up because I had to leave a message.
Hows the garden?
I trellised up the snow peas, peas, and Green beans yesterday. While in the garden I munched on snap peas that I picked! It was so cool. My melon vine is suffering the aphids as is the squash. I washed them off and have yet to make the opportunity to go to the garden center for some organic spray
I had to go meet the bus . Dash has his first play "Johnny Apple seed" he plays the 70 year old johnny . Dove comes home on it but Dash had student council and I had to go get him with Dove just as she gets off the bus.
Got two more eggs today
We all cracked the eggs together last night it was so fun. Boy the eggs have a thick shell almost tough to break. We were amazed at how good they were they looked like I had put cheddar cheese in them they were so yellow
It is lovely here rather warn yet. A light jacket in the morning at 8 does fine.
I have been up to my ears! I have not found all the kids numbers from where I had noted them down and not transferred them to the master computer list. Now I have to go dig through my notes to find them. I may still do Thanksgiving for them it is up in the air yet.
The kids are doing home work with much tears for Dove can not accept that I do not know how to answer her question. She is very upset and I sit and await her ride. She is regrouping and moving on. Fractions how fun...:) So she gets it and now is off happily on her way to finishing her math page. Dash finished his work no issue and has been much easier to work with today. He began his day by asking me to join him in his room. Where he proceeded to say " now mom, I know you know I do not want to go to school. So I wont keep telling you. I know I have to go cause that is just the right thing to do. WOW what a difference a day can make.
Oh things only get more thrilling this week. I serve in the 4th grade class tomorrow. 10-noon then at noon Dash has his play. Chores in the afternoon all 1 1/2 hours of it that will be left. I got to try to get to the garden center. Kids have early release tomorrow.
Thursday... Well something NEW. I have been subpoenaed to testify for the state against a DUI by drug/or medically whatever ? I stumbled upon her last year crashed on the sidewalk near the other BUS STOP FOR THE KIDS just before they were all to gather. God watches over kids! Well I typed it all out that day as a blog post. Come to discover her car unsecured after my return from the school I took all of the valuables out of it and called the mesa pd. I could not get it to lock. She had been stealing id's.
Friday the kids have a movie night fund raiser at the school for the food banks. I will be watching an extra boy. The son of a good friend of mine. she is an adoptive mom too. Her three year old will stay home with its dad while she attends a class. My kids want to adopt her son as their bother (he is also adopted) . Well the kids are snacked and resting a bit before homework. Dash is on the phone to a friend. Being silly. Dove is watching PBS.
I , well I got to figure out a way to use up a LOT of cut veggies. Me thinks chicken soup via canned chicken. I am so tired today!
I really need to do my master bedroom yet, and once again the dishes are growing.
life is good.
Dash's Individual education program is up for review on 12-3 I got to get a current hearing test via a fax if one is available of by going into the city if I get and appointment for it. Last resort the school audiologist will do it for free.
She was real nice to me and very helpful. Just got to await the call from the clinic.
I have been longing for a pot of coffee from the 8 o clock hour that I had to run out the door , I brewed some at 2 and have yet to pour the cup. I am so sleepy me thinks I'll go pour a cup and get cooking supper.
Boring life isn't it ? NOT!
Loving you.