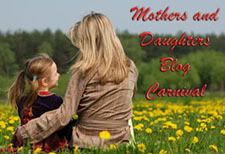 My daughter is 10, yet with special needs she had to battle for what to some may seam a simple thing.
Tonight out of the thin air after all had gone to bed We heard an exclamation "I DID IT" !
Their Daddy was on duty and I had my I-Pod on listening to music in the silence of the house. He and her did the interactions. She then came to me very upset and I not being savvy to what was going on inquired. "I did it Mommy" she said.
"What honey, what did you do sweet heart"? Crying because her Father was trying to bed them and I not wanting to interfere, asked her to to discuss it with him. He then came in and concerned and upset told me that what she had done was to address and succeed in overcoming a challenge he had given your several months ago. He promised her, that if she could count backwards from 100 to 0 he would give her $5.00. Well he was not there to see it. So she was distressed over the accomplishment unwitnessed. Some time later, after I supported him in going to her, and just holding her so as to get to the bottom of why she was crying and to listen.. She came out full of joy!
She had managed to repeat the performance

in his presence

!
NOW she can get the pen she wants from the book fair! She earned it! She had remembered her Fathers promise,
HER FATHERS PROMISE.
Her Father also remembered it too.
How I wish I would always remember my Fathers Promises to this his daughter. If you...I will...
Conditional, yes. Trust worthy yes.