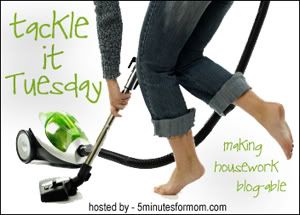 Last night I was able to finish the big board for the month
Beloved and I spent 12 hours Friday
9 hours Saturday
6 hour Sunday
and and hour or so yesterday and finished the Zero balance budget sheet. So now every dollar that comes in is allocated to a place. Then if we need to alter it we know right where we are!
We will be able to pay in full our several hundred for my new crown for the implant of earlier this year. We are working on NO DEBT! at all!
Save/save/ save...as per Dave Ramsey plan, so that we will have a three month of income savings some day. It is a goal that will take a lot of determination and discipline to accomplish.
We have our baseline done!
Yep eee!
On Sunday we all spent time on the tree and got it up , lighted and decorated.
The candy canes are missing though! The kids miss them :)
I do not miss the sugar high they get.
I think this year I will make some ginger bread Santa's. It is an old family recipe.
Bag and hang them (high so dogs don't get them).
Dash had His IEP (individualized education plan) this morning *stressful* I felt disrespected and rushed. The system leaves it up to the parent to tell the teacher the kids needs. Well the teacher saw the IEP and only had a very brief synopsis at the first of the year....I was told last year that the teacher would be informed of all the details. She was not, she... "has so many IEP students that she can't be expected to read each detail of each child".....Oh really!
Of course holding tongue and choosing battles I just did my best to understand it all.
She was reading so fast! The person who was the case leader quit and it was given to the speech therapist. I asked the teacher if the case manager had given her the needed information (not knowing that the case manager was sitting right there ) That did not go over well :) The saving grace was a wonderful woman (who came in late) the hearing advisory, a facially deformed by wine stained skin. When she entered I looked her right in her eyes and over looked the outside of the woman, she was so beautiful! She slowed the other woman down and answered my question and explained the structure to me so I understood what was happening. Then she asked if I had watched the recent 20/20 show about failed Russian Adoptions, it threw me...what was she trying to say? if anything...or just making conversation? I was not in the place to be conversant , she had a very small window of availability 15 minutes and I did not want to spend it on that. It made me question if she wondered if I felt that way. I would never dreanm of letting go of one of my children they are "MY OWN". I left feeling all upset at the thought of Dash and the possible Usher and trying to see if he is getting all that can be provided for him. I need to do a presentation of documentation about Ushers Syndrome to present to the teacher at her request. Why she cant go on line and educated herself!!!!!! No...I have to go through all the gory details and present to her. Wow!


I stopped by to check measurement on a lanyard that was altered for a teacher/customer (she love the fit and so I need to finish it tonight.
I went to Bible study and just got home. Very drained from the round table talks both at the IEP and at Bible study.
Because I needed to hear it; I told the girls at Bible study...."that you just HAVE to believe that ANYTHING our children face... will be, the end result... that GOD WILL BE GLORIFIED!"
I think I just really needed to hear these words for myself today.
I was at tears today more than once, and am all but there now.
I just had a plate of lunch, and I just need to defuse a bit.
I am so sad, not sure exactly ...but I think it might be having to address the Ushers Syndrome issue on Dash's behalf again.
Dove is falling victim to a child who as Daddy Man puts it "feels Evil" Dove has become her Pet. I am so concerned. Dove is so simple and is begining to close her ears to our concern for her over these kids.
A woman gave a wonderful beading book to me today, it had been given to her but she thought I would get use of it.

It has patterns in it I have looked for for years.
My plate is empty and my cup is half full (of coffee) in life too. :)
I am feeling a little better now. I did not have any breakfast to speak of. My blood sugar is rising.
I have Dove a coat in the process. The budget being done now I have to follow it.
I have to go get fuel and drop off a postal.
This week I need to finish the itemized list of all medical expences to take down to the Childrens Rehab to see if we will qualify for continued no-out-of pocket coverage for Dash's hearing tests and aides.