Update below.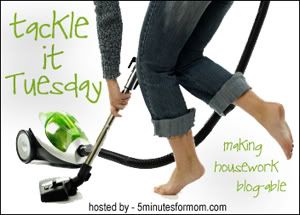 30 Days Until Christmas
The "Mother Load"
literally!
Under this cutting table is what I have collected through out the year.
There are many unfinished projects and several ideas for gifts.
The kids have a few things to enjoy in these boxes.
And so I sew...I begin.
This is the box of projects to be finished. Things begun and not yet finished.
Looking through here is my job today.
There are so many many ideas for the children in here.
There will be many tutorials to follow.

Working on Dove's Star Wars Coat, but that is a before Christmas gift that she has been waiting a long time for.
Check out that provision!
That is the hood for her cloak, That is the fabric I had.
Perfect! Girls an eight of an inch and it would not have been lined the way(the same fabric as the outside) like Dove desired. I used a slate gray to like the sleeves.
Dash and I spoke about a home made Christmas. He has an idea that is so sweet to make for Dove. He is going to build her a house with his Lego's and give it to her,
Lego's and all ( fer keeps!).
He thought of it because Dove longs for a $40. Lego set.
Dove had a very strong initial response to the light and easy talk about a home made Christmas.
She too was incouraged to come up with some cool ideas of things to make for one another.
At first it waxed of a guilt trip (on Me), and my temper began to rise.
Dove was told of how I was going to walk away from her so I did not get angry.
She went into her room.
I followed after I cought my breath and temper (not bad just the feathers up a bit).
I went in and told her...
When you...I feel...and I would prefer if...
When you get up all in a fuss over what you want and expect, I feel presure, like I'm just not a good enough Mom or something 'cause I'm not giving you every thing you want.
I would prefer if you could reach within yourself and come from a place of gratitude instead.
I reminded her of how in years past the presents were to the sky, yet few kids ever know that and We were happy to do that because we could and it was fun.
Being greatful for what we do have is more important, it would really be nice if you could come from that place within you of gratitude. All spoken softly and yet firmly.
She rallied!
Her whole attitude changed and she stopped her pout.
Me thinks this is the GIFT in itself!

O.K. so it's 1:00
Time for lunch!
Just have the sleeves and to close the bottom opening.
My word kept to my daughter. You know, if you know me, it was a challenge to make a black cloak. This was Dove's desire to play Star Wars with Dash.
She has had to wait a long time. I thought about my word to her. She really did not want it lined in a color as I had suggested. She preferred to just wait trusting God in that I would be able to over look the similarities to my childhood. Black cloaks were not cool!
This is Dove and not them.
I'll do a tutorial post later.
I removed the curtain around the table and tossed it in the washer. I have some matching trim for it I found in a clearance bin. It will be a project for this afternoon. It will give the weight needed to give it a more polished look. I'll show when I finish.
Fodder :) Lots and lots of fodder.
After going through the patterns out in the garage file cabnet this is some of what I came up with. Dove has longed for a blue wallet for months can never find one so I will make one for her.
A sweater would be handy for the mornings are getting chilly, well a little bit by December it will be cold. Slippers from the scraps of fleece is an idea. That draft bear is cute.
Need I say more?
I have collected these all year long. Several were from years back. I want to make aprons. Lots of aprons.
A velvet coat for Dove might be fun and useful.
Dash has gotten too tall for his robe. I will decide later on the trim.
Meet the "Bear Family"...
Notice Mother bear is pregnant...
Me thinks I'll induce labor for oh say Christmas Eve.
She should be delivered a baby, by morning:)
Remember these from last year.
Well another year has come and the teachers in this school will all have aprons by the time my two graduate.
I found many more things to do.
I will be sewing here for a few weeks so stop by for tutorials.
If you ever have a sewing question feel free to ask.
Lunch is over back to work!
Got the curtain to put in the dryer. It is a cloud day here.
It may rain today for sure tomorrow.
Left overs for that was just too much food.